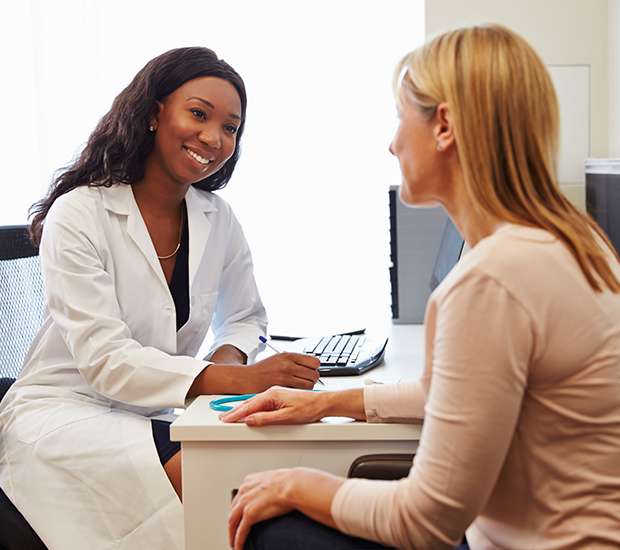 Transcranial Magnetic Stimulation
Columbia, SC
No one wants to be depressed. Unfortunately talk therapy and trials of different antidepressant medications don't work for everyone. Depression is a treatable condition but almost 30 percent of people with depression don't respond to antidepressants.
If you have failed to obtain relief from depression after trying 2 different antidepressants, or if your body just cant take the side effects of antidepressants, TMS may be right for you.
WHAT IS TMS?
Transcranial magnetic stimulation (TMS) is a safe and effective treatment for individuals diagnosed with Major Depressive Disorder who have not experienced significant improvement from antidepressant medications. TMS can be used in conjunction with medications or as a stand-alone treatment. This novel treatment option provides benefits without the side effects often associated with antidepressant medication. TMS is FDA approved and has years of research and clinical experience supporting its effectiveness with relieving depression.
HOW DOES TMS WORK?
TMS therapy works by using MRI strength magnetic fields to excite brain regions known to regulate mood. By repeatedly stimulating these areas, the brain is encouraged to function more normally and regulate the mood more effectively.
WHAT CAN TRANSCRANIAL MAGNETIC STIMULATION TREAT?
While transcranial magnetic stimulation is only FDA approved for treating patients with depression when other depression treatment options are ineffective, it is also a possible treatment option for other disorders. Transcranial Magnetic stimulation has been shown helpful in the treatment of PTSD, pain disorders, recovery from stroke, obesity, autism, and insomnia. Continued research is needed before the FDA will approve TMS for the treatment of these disorders. If you are interested in TMS for conditions not FDA approved insurance will not cover them because it is considered experimental. However, you have the option to pay out of pocket for TMS protocols to address your specific condition (your clinician will determine if TMS is right for you after a free consult).
WHAT ARE THE BENEFITS OF TRANSCRANIAL MAGNETIC STIMULATION?
THE MAJORITY OF CLIENTS EXPERIENCE FREEDOM FROM DEPRESSION!
MOST PEOPLE HAVE THE ABILITY TO BE MORE PRODUCTIVE AT WORK, ENGAGE MORE WITH THEIR FAMILIES, AND GET ENJOYMENT OUT OF LIFE ONCE AGAIN
STATISTICALLY ALMOST 80% OF INDIVIDUALS RECEIVE SIGNIFICANT BENEFITS FROM TMS TREATMENT!
THERE ARE NO MAJOR SIDE EFFECTS OF TMS. SOME CLIENTS MAY EXPERIENCE SOME DISCOMFORT AT THE TREATMENT SITE
ALMOST ALL INSURANCES HAVE COVERAGE FOR TMS TREATMENT EXCEPT FOR MEDICAID
WE HAVE 0% FINANCING OPTIONS
NEUROSTAR TMS (TRANSCRANIAL MAGNETIC STIMULATION) THERAPY
Uses magnetic resonance imaging (MRI) strength pulses to stimulate your nerve cells.
Stimulates key areas of the brain that are underactive in patients with depression.
Is conducted right in the doctor's office
Uses precisely targeted magnetic pulses.
FACTS ABOUT NEUROSTAR TMS DEPRESSION TREATMENT
Patients are awake and alert during treatment
Patients can go back to their normal activities immediately after treatment
In-office treatment takes 17 minutes
Treatment is administered 5 days a week, for approximately 4 to 6 weeks.
With over 650 NeuroStar physicians providing therapy, and more than 1.75 million treatments delivered, this novel treatment approach to achieving remission is bringing new hope to patients every day.
NeuroStar TMS Therapy may not be right for everyone. Schedule a consult with one of our clinicians to learn about how this proven depression treatment can help and whether it is right for you.
INDICATION
NeuroStar TMS Therapy is indicated for the treatment of Major Depressive Disorder in adult patients who have failed to receive satisfactory improvement from prior antidepressant medications at full dosing or if antidepressants cause intolerable side effects.
NeuroStar TMS Therapy is only available by prescription. A doctor can help decide if NeuroStar TMS Therapy is right for you.
Recent Posts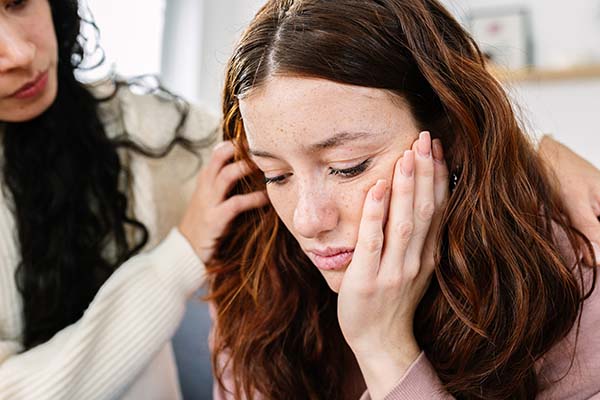 Transcranial magnetic stimulation, or TMS treatment, is a non-invasive method of mood regulation. It uses magnetic energy to excite target neurotransmitters responsible for mental disorders like depression. Understanding what this treatment is about can help you prepare for it. Here are the details about what happens during a TMS treatment.Talking to the doctor before the…